Leader in the production of customizable highly perfoming and low consuming water based release agents for footwear, automotive and furniture industries.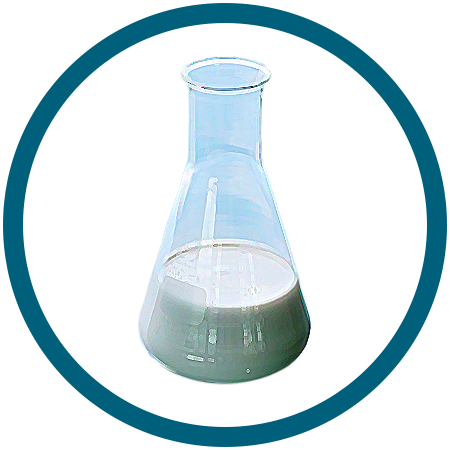 Release agents for polyurethane are chemical auxiliaries used during production to enable the extraction of the piece from the mold.
The choice of the most suitable release agent in the production process is of fundamental importance both from the point of view of efficiency and from the qualitative point of view to obtain the desired finish.
Kezal Specialty Chemicals offers a wide range of release agents and is at the forefront of research and development of new formulations, both water-based and solvent-based, for all the different polyurethanes used in the footwear, automotive and furniture sectors.
Our release agents are designed to adapt to any type of production process and mold, ensuring excellent release, a low defect rate and providing a high quality finish.
Kezal Specialty Chemicals concentrates its efforts on the customization of its products to meet customers' technical and production needs. Thus, each formulation is specifically developed according to the desired finish (matt, glossy or semi-gloss) and the production process to which it is applied.
Kezal goes beyond the supply of a product: our technicians are committed to a continuous assistance aimed at developing optimal application processes for our customers.
The goal of Kezal Speciality Chemicals is indeed to guarantee to its clients the highest quality, efficiency, environmental sustainability and safety for workers.
Solvent-Based Release

 

Agents
Kezal Specialty Chemicals supplies a range of solvent-based release agents analogous to the water-based one, by promoting the usage of non-flammable and non-toxic solvents.
Water-Based Release Agents
Pioneers in the use of eco-friendly technologies, our production is focused on the development of water-based release agents. In addition to the better qualitative and productive performances, our water-based release agents add a number of advantages such as very low consumption, non-flammability and total absence of solvents.
Besides the range for polyurethane, Kezal Specialty Chemicals has a ready-to-use and concentrated line of water-based release agents for EVA (ethylene vinyl acetate).
Why choosing Kezal release agents
Non flammability
Minimum consumption
100% solvent -free
Ecological Products (VOCs free)
Possibility of post-extraction painting without washing
Compatibility with In Mould Coating (IMC)
Matt / semi-matt / glossy / extra glossy finishes
FOOTWEAR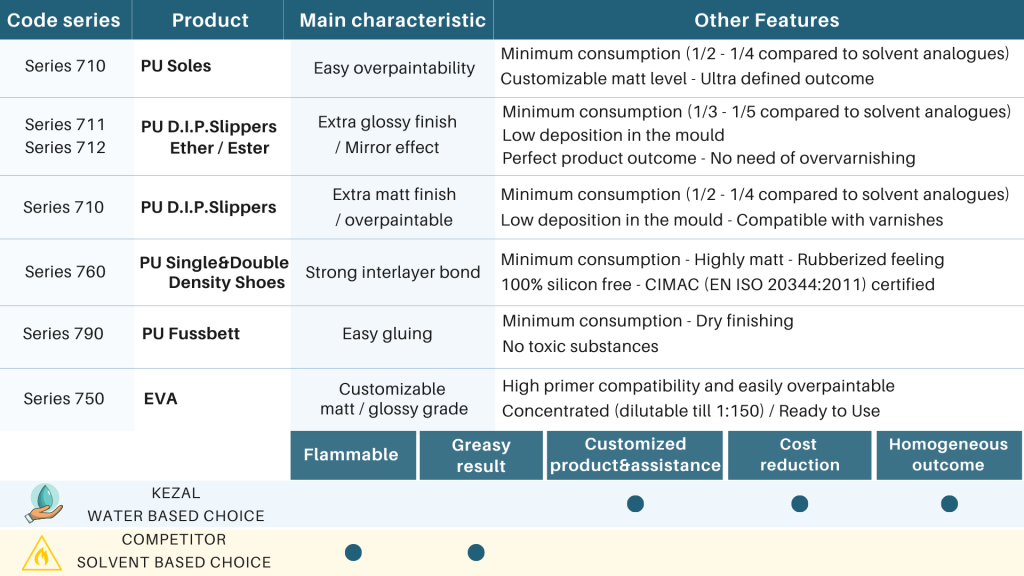 AUTOMOTIVE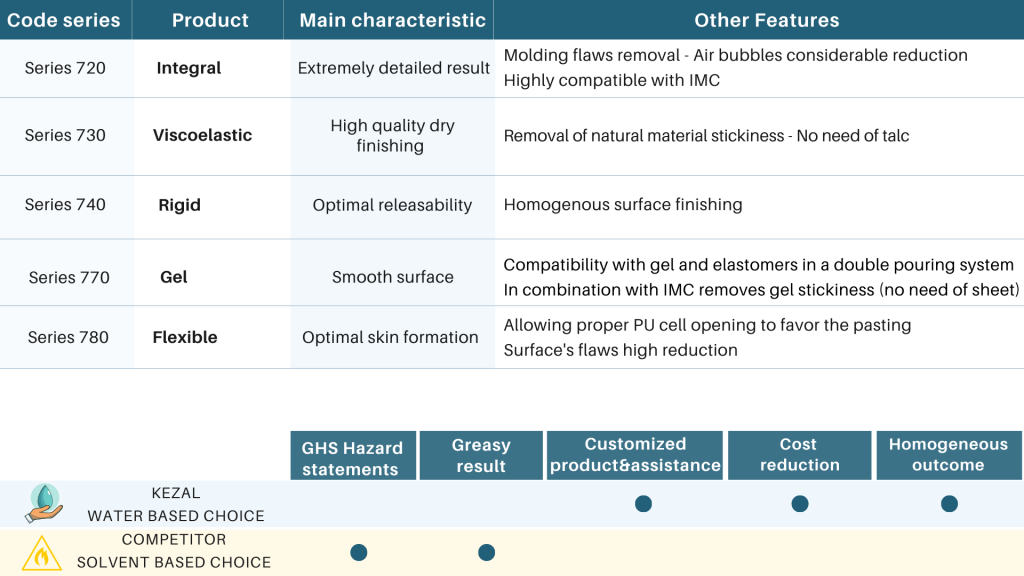 FURNITURE AND ACCESSORIES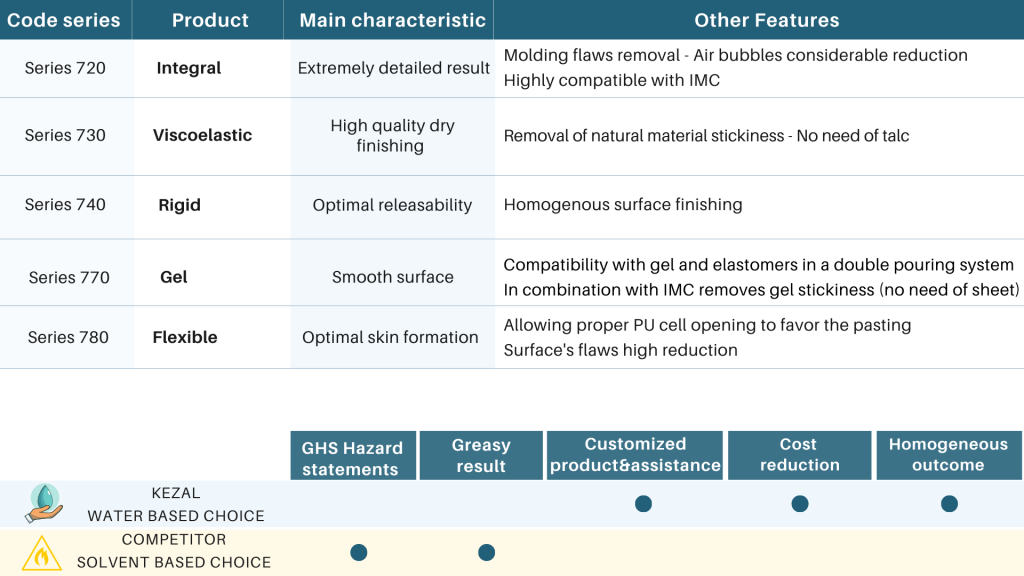 FURNITURE AND ACCESSORIES