Highly yield coloring pastes for any kind of polyurethane: ready or customizable,
developed in ecological phthalate-free carrier.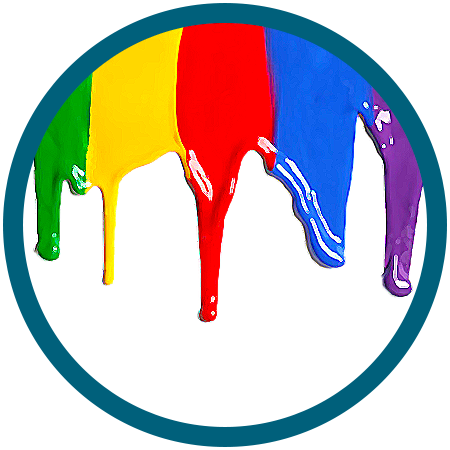 Colouring pastes for polyurethane consist of liquid dispersions of organic or inorganic pigments; they are used to tinge the polyurethane in the desired tone or to give an appropriate base before proceeding with the final painting.
Kezal colouring pastes are available for every type of polyurethane (integral, rigid, flexible, viscoelastic, gel) and are totally phthalates-free as these dispersions are made in ecological vehicles without affecting their performance.
Kezal Speciality Chemicals supplies different lines of colouring pastes, to be used either through in-head auto dosing system or via bulk pigmenting in the polyol, by varying the viscosity according to the customer's need.
The high yield of Kezal colouring pastes allows a dosing ranging from 1% and 5% on the system depending on the specific application and without altering the physical properties of the polyurethane.
According to the PU system used, Kezal Specialty Chemicals provides specific lines of colouring pastes to get the maximum compatibility with both PU ether or PU ester systems.
A polyol based vehicle series and an antistatic series are also present.
Colouring pastes are available in the entire Ral and Pantone colour scale, customized colours and in special effects such as fluo and metallized / pearly.
Anti-Yellowing Colouring Pastes
Kezal flagship are the anti-yellowing colour pastes, specifically developed to slow down the physiological photodegradation process and the consequent yellowing of the polyurethane.
Kezal's presence in markets where the UV index is particularly high has made possible to develop and test highly performance products.
Why coosing Kezal colour pastes
High-yield ecofriendly products 100% phthalates-free

High degree of compatibility with all the polyurethane systems 

Strong resistance to the yellowing process

High versatility and ease of use for any working method (in polyol or in mixing head)

Possibility of usage for both PU ether and ester

Availability of special products such as colouring pastes in polyol, antistatic line, special effects (fluo / metallized / pearly)

Recommendable to solve specific and problematic cases that require a thorough investigation